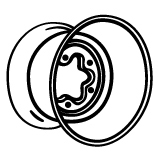 1970's – Our Logos Inspiration
In the early days of JF Laubscher the "VW Buggy" fashion of the seventies was just getting started. The market request of special rims for these vehicles was very large. The company at the time became specialized in transforming originals 15" rims into 13". From this transformation we adopted a widened "VW" rim as the official company logo.
1982 – A New Home In Châtonnaye
The great reputation earned for outstanding quality in rim repair and transformation, brought customers from all over Switzerland. This led to us the first of many changes. First, Geneva being the farthest city in west Switzerland, created geographical and economical problems so the decision to move and be more centralized and accessible to the rest of the country became a priority. In addition, the workshop had became far too small for the amount of work we were now producing. Therefore a much larger working surface was necessary and a move to Châtonnaye became the new home of "Jean-François Laubscher".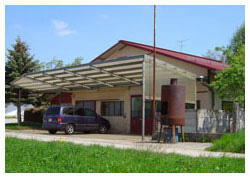 1991 – Becoming A Family Business
In 1991 as the company continued to grow Jean-François Laubscher senior gradually assigned the company management to Jean-François Laubscher junior forming "Jean-François Laubscher & Fils SA" as it is now known today.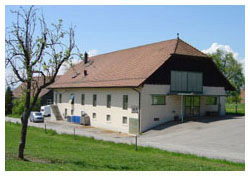 1994 – A Larger Location
After more than 10 years at our location and an increased amount of work, it was time to once again move to a larger location. We were lucky to find a larger building in the same village to call home and continue building upon our reputation for quality work.
2012 – A New Home In Fetigny
Once again our reputation had us growing beyond the capacity of our shop in Châtonnaye. In order to keep up with the demand of work and ensure our customers satisfaction we moved to a new and larger facility in Fetigny.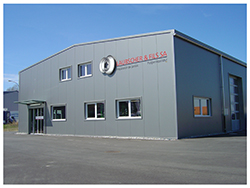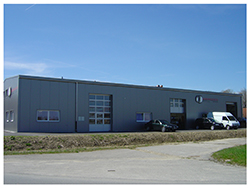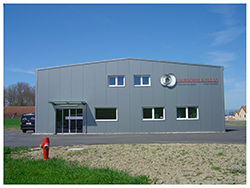 2018 – Entering The Golden Age
Going on 50 years of wheels straightening and widening, has given us a unique and important knowledge and expertise. In a market that is in constant evolution Jean-François Laubscher junior is constantly finding ways to keep up with the changes and demanding requirements. He is constantly researching and testing new working technologies and treatment methods, while similtaneously improving the products currently used in our production framework. In this under-developed mechanical field of wheel repair and transformations we have had to be innovators and create our own tools, machines and programs which help us get through every aspect of our daily process. In a continous persuit to improve and progress the field of wheel repair and transformation "Jean-François Laubscher & Fils SA" will always strive to innovate and provide the best service possible. We welcome you and your wheels into our shop and hope we can continue to meet your expectations in provide excellent service in line with our reputation.