STRAIGHTENING OF WHEELS
Curbs, potholes, debris and road hazards can cause bends to the inner and/or outer lip of a wheel. These deformations create vibrations that can cause possible abnormal tire wear, which may not necessarily be perceived by the driver but certainly cause premature wear of your suspension mounts and stabilizer bars.
MOTORCYCLE RIM REPAIRS
We have the possibility to repair and repaint motorcycle rims in aluminum, and magnesium. The basic price for a motorcycle straightening is 220.-chf. For any other price concerning finishes and paints, please consult us.
We do not repair spoke rims. For this type of rim contact your mechanic directly.
WELDING AND MACHINING
Wheel remanufacturing is utilized for structurally damaged wheels that are cracked, severely bent or torn. Your damaged wheel will be inspected and remanufactured if it can be safely done so without compromising the integrity of the wheel. To finalize the repair, we have the technical means to machine the rim, so that it meets the E.T.R.T.O. international standards.
If for reasons beyond our control, we can not guarantee our work, this fact will be expressed and explained on the repair quote.
Only Straightening
13"-15" - from 130.00
16"-19" - from 140.00
20"-21" - from 150.00
22" - from 160.00
Straightening + Complete Painting
13"-15" - from 250.00
16"-19" - from 290.00
20"-21" - from 330.00
22" - from 360.00
Straightening + Complete Painting + Diamond Edge
13"-15" - from 280.00
16"-19" - from 320.00
20"-21" - from 370.00
22" - from 400.00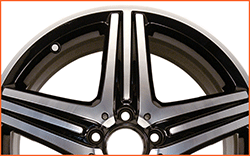 Straightening + Complete Painting + Diamond Face
13"-15" - from 310.00
16"-19" - from 350.00
20"-21" - from 400.00
22" - from 440.00
Additional options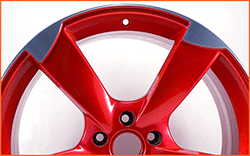 Special Colors
+ 50.00 (ex. red, blue, gold, green, orange, yellow, white)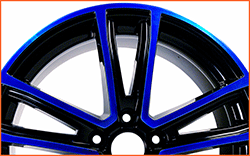 Special Lacquer
+ 25.00 (ex. blue, black, red)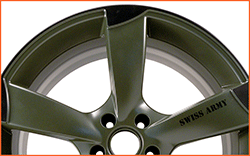 Matt Lacquer
+ 25.00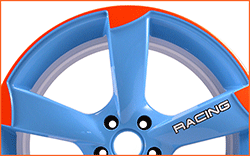 Bi-color
+ 40.00